It's here! It's here! The Stampin' Cut & Emboss Machine is now available!! 
You can now purchase this beautiful new machine that will cut images and emboss your paper. It comes with a Base Plate, a Die Plate, 2 Cutting Plates and a Specialty Plate.  You'll just need to supply dies and embossing folders to take your crafting to a whole new level! 
Click here to purchase the Stampin' Cut & Emboss Machine
Also available for purchase starting today is the Magnetic Cutting Plate, a thin, fully magnetic sheet with a self-healing cutting surface that will hold dies securely in place. 
I've had my Stampin' Cut & Emboss Machine for a month (demonstrators were able to purchase it early) and I love this new machine. One of the features I really like is that the cutting platform folds up and that makes it really easy to carry. If I want to craft in the family room with my husband, I can easily transport it from room to room. 
When I say a die-cutting machine will change your crafting life, I am very serious! Embossing a plain sheet of cardstock is like magic and it completely changes the look of a card. You also have the ability to cut images out of cardstock or cut out images you've stamped. I'd say it's the most loved tool in my craft room! 
To thank you for purchasing the Stampin' Cut & Emboss Machine at my Stampin' Up! Online Store, you'll receive:
A Free PDF that will serve as a reference to understanding what's in the box and the different sandwiches you'll need as well as some tips and tricks.

A video that will show the Cut & Emboss Machine in action! After watching the video, you'll have the knowledge and tools you'll need to start using your new machine

Support! The Stampin' Cut & Emboss Machine is a big investment and if you need help or have questions, you can contact me and I'll do what I can to help you.
When placing your order, you might consider also purchasing several embossing folders or a set of dies, to bump your order up to $150 (before shipping/tax).  Once you hit that sweet spot, you'll start earning Stampin' Rewards which equals free product! An order of $150 will receive $15.00 in free product! 
Supply List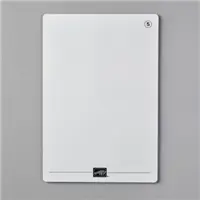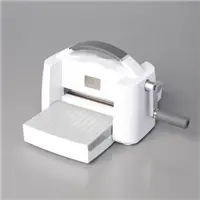 Get & Go Starter Kit Special
The Get & Go Starter Kit Promotion begins today! When you purchase the No Risk Starter Kit for $99, you always receive $125 in product that you pick out – anything you want (even a Stampin' Cut & Emboss Machine). This month you'll also receive
Queen Anne's Lace stamp set

So Much Love stamp set

Enough cardstock to make 16 cards

A Package of Rhinestones 
The Starter Kit is for someone who'd like to start their own business or for someone who'd just like a discount on their Stampin' Up! purchases. If you're business minded, the Starter Kit special this month will give you extra products to get your business off the ground.  If you'd just like the discount, you'll have more products to craft with.  
The Starter Kit is risk free because you truly have nothing to lose in purchasing it.  You'll receive $125 in product of your choosing along with the September extras and it all ships FREE.  When you join my team, I'll be here to support you in any way I can.  For more information about the Starter Kit, please click here or contact me with any questions you might have. 
Click to purchase the Starter Kit
Clearance Rack Update! 
The Clearance Rack has been updated! Supplies are limited.  Click to shop the Clearance Rack. 
New Host Code
I have a new Host Code for the month of September.  Use this code when placing your order and I'll send you an extra card kit. If your order is $150 or more, please do NOT use this code so that you'll receive Stampin' Rewards directly from Stampin' Up!.  You'll automatically receive an extra card kit. 
Thanks for stopping by today! I'll be back next week with a new Tuesday Tutorial!